The colors in life, either in nature or in front of the computer screen, have a great effect on the human mind as they can change the mood from dull to energetic and also from energetic to dull. If you are an Ubuntu user, then you can observe the default color of the folder icons present in different directories is blackish or sometimes purple color, as shown in the image below: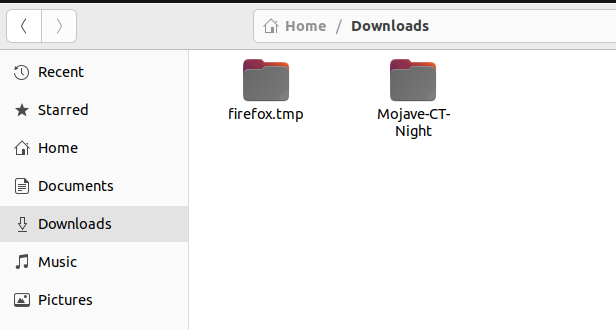 In this write-up, we will discover the method by which we can change the color of the folder colors in the new release of Ubuntu 22.04.
How to change the folder color in Ubuntu 22.04
To change the color of the folders in Ubuntu, we have to add the PPA repository of the package of Yaru-color-theme to the default repository list of the Ubuntu:
$
sudo
add-apt-repository ppa:costales
/
yaru-colors-folder-color

When the PPA repository has been added to the Ubuntu's default repository list, we will use update the system:
Now with the help of the apt package manager, we will install the yaru-colors-folder-color package whose repository has been added in the previous commands:
$
sudo
apt
install
yaru-colors-folder-color folder-color
-y

Now we will quit the file manager "nautilus" by using the flag "q":
When the package is installed successfully, we can navigate to any directory and right-click on any folder, for example, we will right-click on the "object" folder, and context menu will appear, choose the "Folder's Color" option: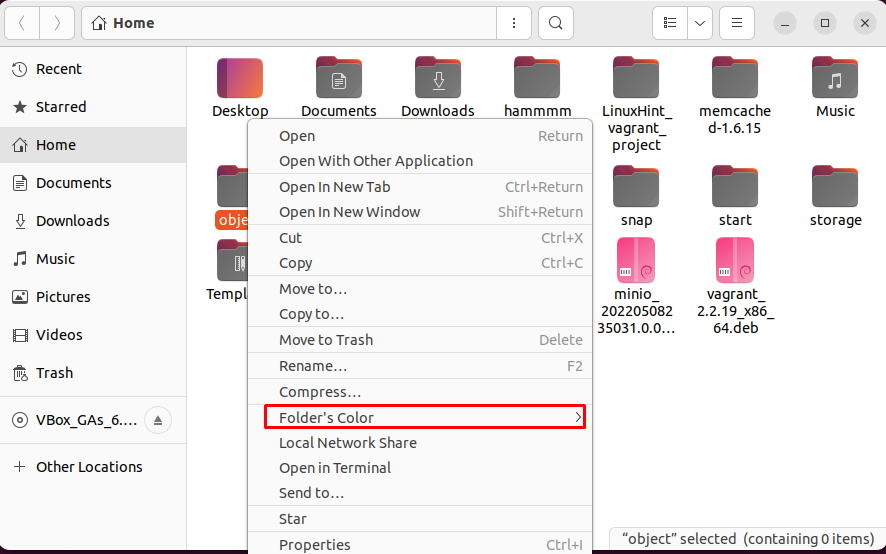 Another list will be open containing different colors, choose the color you want to set on the folder, for example, we have chosen the green color:
The color of the "object" folder has changed to green color:
Similarly, you can change the color of any folder to any other color.
Conclusion
If you are bored with the default look of Ubuntu, then you can change the color of the folders. In this guide, we have provided the method of changing the colors of folders of Ubuntu by simply installing the folder-color package, after installing it folder colors can be changed to any color.