In today's time, social media and mass communication have taken over the world. Every kid on the block is capturing photos and videos. Thus, to make their videos look good, cool, or quirky, one needs a video editor. So, in this guide, we'll be comparing some of the best video editors that are available for Ubuntu and present to you their key features and uses to help you find what works best for you.
KdenLive
KdenLive is one of the best open-source video editing software available for Linux. It is a very popular choice because it is cross-platform and supports different video formats such as MP4 and 3Gp. Kdenlive has multitrack timeline editing, a customizable interface, a wide range of effects and transitions, and tools for cropping, editing, and deleting videos, hence making it a very powerful tool. KdenLive is good for smaller projects and is not stable if you have a relatively large project. You can look into the aforementioned projects for that.
Let us now look at some of the key features of KdenLive in detail.
(a) Multi-track Timeline Editing
One of the best features of KdenLive is its support for multi-track editing. This allows users to work on multiple audio and video tracks simultaneously and merge them together later on. KdenLive allows its users to add or delete tracks. You can also manipulate multiple audio and video tracks at once, add markers, edit track names, mute audio, etc.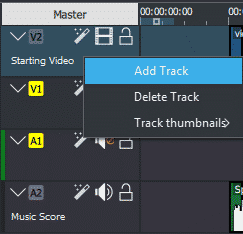 (b) Customizable Interface and Shortcuts
One great feature that KdenLive has is that you can easily customize your workspace. You can change your themes, add multiple tabs, and, all in all, manage your projects and workspace very easily. The default keyboard shortcuts can also be customized according to one's preferences.
(c) Various Effects and Transitions
You can add a wide range of effects and transitions, such as distortion, color adjustment tools, masking, etc., to your videos.
Lightworks
Lightworks is an award-winning, cross-platform professional video editing tool and an alternative for KdenLive. Lightworks offers features such as timeline editing, drag and drop support, and a variety of audio and video effects, thus making it a very popular choice among video editors.
Lightworks is available in two versions – Lightworks Free and Lightworks Pro (paid). The latter can support multiple formats and resolutions, along with timeline rendering and many more features. Unfortunately, Lightworks is not open-source.
Let us now look at some of the key features of Lightworks in detail.
(a) Timeline Editing
Lightworks offers a timeline system with tracks where users can use the combinations of audio and video tracks to edit their videos. In addition to this, users can mute audio, zoom into and out of the timeline and can easily add or delete tracks. Lightworks also allows users to remove gaps and export their videos to YouTube and Vimeo directly.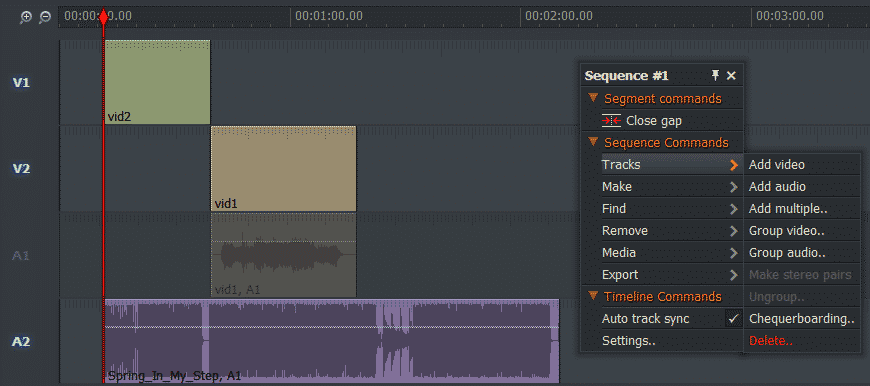 (b) Multiple Workspaces
Another fascinating feature of Lightworks is its ability to allow users to have multiple workspaces called rooms, and that too inside a single project. This appears to be extremely useful when users are working on large projects and need to divide their work into different stages. The rooms can simultaneously be worked on without disrupting any work being done in other rooms. The image below as reference:
(c) Wide array of Video and Sound Effects
Lightworks' powerful nature can be seen by its collection of effects and filters bundled together inside of it. Lightworks has an abundance of tools such as styling and color filtering, and many more. Furthermore, it also has several transitions such as blending or dissolves that can easily be mixed together.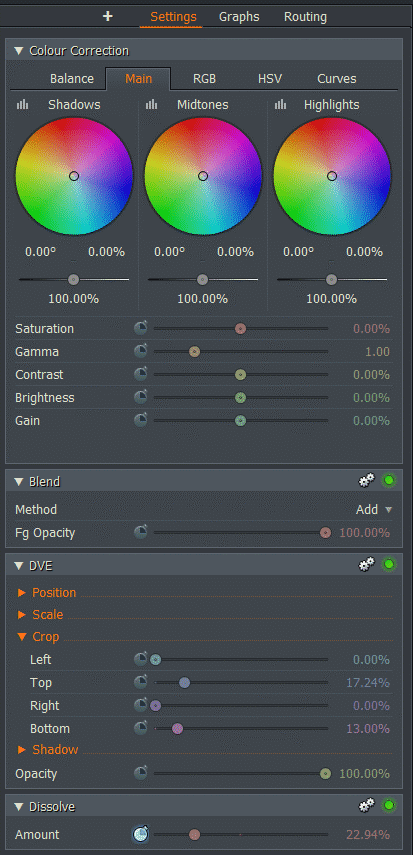 Along with this, Lightworks has a separate sound effects tab which itself has numerous amazing filters to its name.

(d) Backup System
When dealing with large projects, work is often being done on several desktops, and there might be a need to transfer the work from one working environment to another. Lightworks offers a backup copy tool that allows users to export all their data into a single folder.
Blender
Blender is a very powerful tool used professionally in the video editing industry, thus making it a very viable option for you as well. Blender has live previewing, luma waveform, chroma vectorscope, and histogram displays. One can perform audio mixing, syncing, scrubbing, and waveform visualization on its video editor.
It has a maximum of 32 slots for videos, images, audio, scenes, masks, and effects. You have complete control over the layers, the speed of your clip, transitions, and filters. Blender is cross-platform, but it is also a little bit complicated in terms of use. Blender is only mainly used for 3D effects in your videos.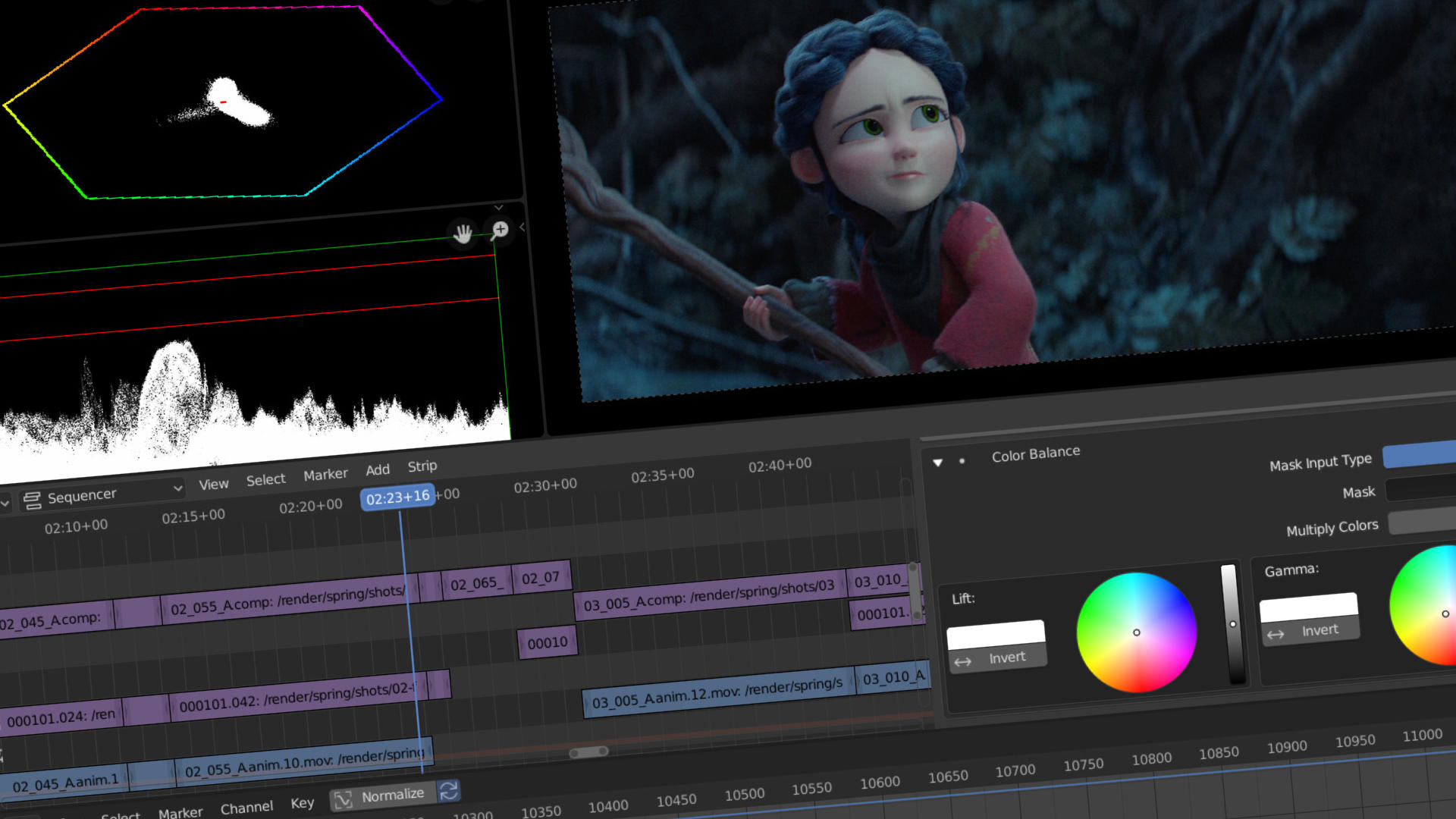 OpenShot
OpenShot is another amazing video editor. It provides a control for multiple key features such as digital video effects, including brightness, gamma, hue, greyscale, chroma key, etc. Editing, trimming videos, and audio mixing has been made easier through their simple user interface. It is a cross-platform editor that also supports over 70 languages.
You can also add transitions, 3D effects, and unlimited layers/tracks to your projects. But it has a small learning curve, so you may look into other video editors if you are a complete beginner. Although it serves as a multi-purpose editor, it is only for casual usage.
DaVinci Resolve – Honorable Mention
DaVinci Resolve is a professional, cross-platform video editing tool that is often used in making movies and shows. It features multi-camera editing, 3D workspace, and on-screen annotations; it's no surprise DaVinci Resolve is one of the most popular options.
However, as its makers, Blackmagic Design only supports CentOS or RedHat; therefore, its installation process for Ubuntu is a real hassle as it needs a number of dependencies and scripts to be installed alongside it. Moreover, its free version has a number of limitations compared to the Windows version, such as not having h264 support.
Conclusion
Ubuntu has some of the best video editors out there, and it's hard to say which one offers the best features and services. However, in terms of popularity and user reviews, KdenLive and Lightworks are two of the more in-demand software.
KdenLive works well for quick edits and smaller projects. Lightworks and Blender deal with larger projects. OpenShot and DaVinci Resolve are honorable mentions and can be used casually for light edits. This brings an end to our guide in helping you find your favorite video editor on Ubuntu.