Intel NUC gaming mini-PCs are all the rage these days. And why shouldn't that be? Shrinking down your bulky desktop into a size small enough to hide behind a monitor screen or even slip into your back pocket is NO small feat. On top of that, these mini-computers pack outsized capabilities, letting you enjoy a fully capable gaming rig.
While there are several great options in the market, we limit ourselves to the best Intel NUC for gaming. Let's take a look!
1. Intel NUC Gaming 9 Extreme Kit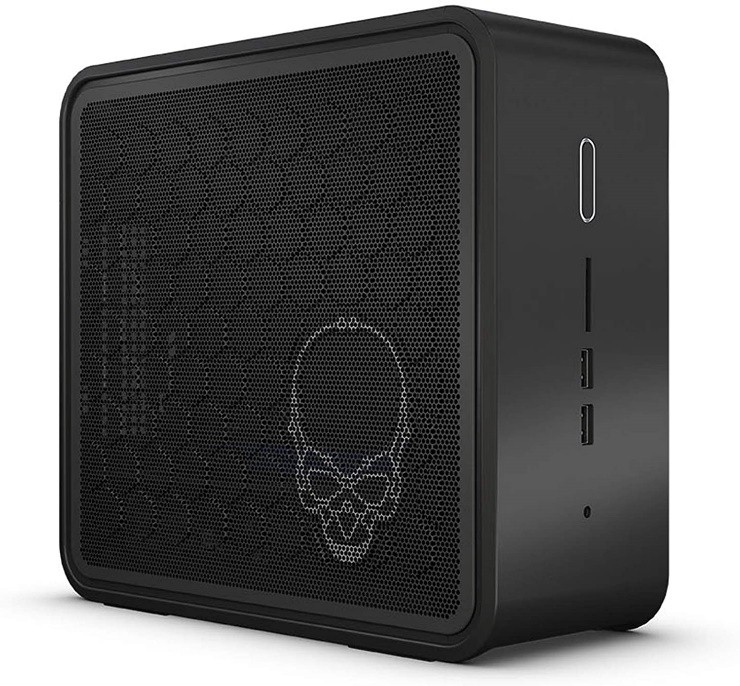 Released last year, the Intel NUC 9 Extreme sets the bar for gaming NUCs "extremely" high. NUC 9 extreme brings near desktop-level performance to the mini-computers with its unique Compute Element-based architecture and exceptional upgrade options. Yes, you can play most AAA titles at 4K, slightly below the golden 60 fps resolution.
The mini-PC is powered by Intel's 9th Generation Core i7-9750H processor with Intel UHD Graphics 350 MHz – 1 15 GHz support. It's also compatible with Intel Optane SSD and comes with Intel Optane Memory M10 and H10 ready. It can pair with up to 3x 4K displays, 2 Thunderbolt ports, along 3 HDMI 2 0a ports in terms of connectivity and port selection.
It's highly upgradeable. Not only can you replace its CPU, but it also accepts up to 8 inches dual-slot desktop GPU. That's quite an incredible feat considering the entire chassis is only half an inch longer than this. This limits its gaming performance as only a few cards are available at 8 inches or less size class.
However, this avant-garde miniaturization doesn't come cheap. The bare-bones kit costs a whopping $1150 approximately. And when you add storage, memory, GPU, and an OS on top of that, the total costs round out north of $1500. But, BXNUC9i7QNX1 is definitely the best Intel NUC for gaming right now.
2. Intel Hades Canyon NUC
Intel's Hades Canyon NUC is special because it features a partnership you may have never dreamed of. This VR-capable mini-PC combines Intel's quad-core processor with AMD's discrete class Radeon, RX Vega, on a single chip. With that much power, this gaming Tino smashes through several modern HD games like a champ.
The picture's configuration comes with an Intel i7-8809G processor, 32GB of RAM, 1TB of NVMe SSD, an AMD Radeon RX Vega M GH graphics card, and a genuine Windows 10 Pro operating system preinstalled. You can also add 2TB W10H SSD or 2TB W10Pro SSD to max out the performance.
That combination allows you to play your favorites, such as Far Cry 5 and Warhammer: Vermintide 2 at 1080p resolution and 60fps with high graphic settings. What's more impressive is the fact that this tiny PC holds fairly well against Hitman at 1440p with HDR active.
Plus, Hades comes with an expansive array of ports and support for high-end peripherals. That is only if you can afford its premium price. However, Intel's Hades Canyon NUC earns a higher spot on any top gaming computers list despite its small size.
3. Intel NUC 8 VR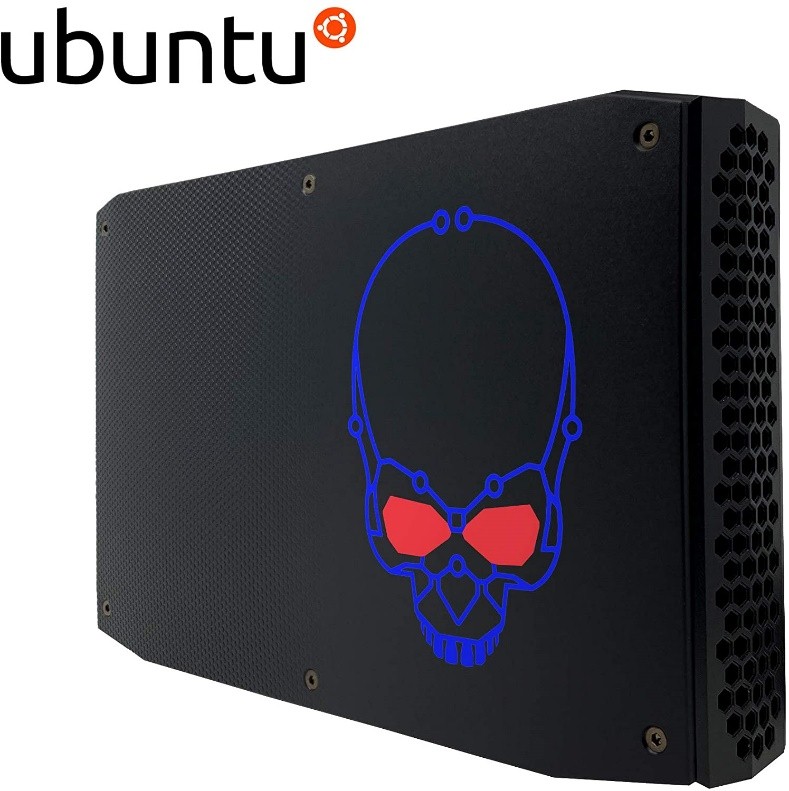 A single cursory glance at the glowing blue skull logo on the NUC8i7HVK, and you can tell this is quite a drastic departure from Intel's previous and even some new NUC Kits. These bare-bones mini-PCs have always been greyish & little square things. However, the new NUC –Hades Canyon – is slightly bigger, darker, and more focused on performance than before.
Right next to Intel's quad-core, eight-thread 3.10 GHz Core i7 chip, the NUC8i7HVK is fitted with a Radeon RX Vega MGH graphics card. It is a slightly faster cousin of the RX Vega M GL found in HP's top-rated Spectre 360 laptop. Moreover, it comes with a 32GB DDR4 2400 MHz Memory and 1TB (512GB x 2) NVMe SSD. Preinstalled 64bit Ubuntu is just icing on the cake, providing unlimited customization.
As for performance, VR gaming is a walk in the park for this mini machismo. The RX Vega M GH chip surprises with its potency. And it's aided by Intel's Core i7-8809G because of its ability to Turbo boost from 3.1 to 4.2 GHz. You should be able to play to most AAA VR titles at 90 or even above FPS on medium to high settings.
All in all, Intel's NUC VR 8 NUC8i7HVK is an impressive bit of manufacturing. It does exceptionally well in rendering good quality video games. That's why it's included in our list of the Best Intel NUC for gaming. Yet squeezing that much power into a miniature-sized device does escalate the costs.
4. Intel NUC Gaming BOXNUC8i3CYSM1
The Intel BOXNUC8i3CYSM1 NUC 8 Home is ideal for people who cannot afford to spend upwards of 500 bucks on a mini gaming PC. Of course, that means compromising a little on some of the components. Fortunately, it is helped in a big way by AMD's Radeon RX 540.
Built with an 8th generation Intel Core i3 processor, Intel BOXNUC8i3CYSM1 NUC 8 Home does great with gaming. Other specifications include a 2 GB of GDDR5 graphics RAM, 8 GB of LPDDR4 memory, and a 1 TB SATA HDD installed along with an extra M.2 slot where you can add an optional SSD or Intel Optane Memory module for even more performance.
Those who want the system to be more responsive should seriously consider investing in a 2.5-inch SSD or an M.2 SSD. This is because the RAM is soldered in, and a 1TB HDD feels rather slow. You cannot bump your RAM up to 16 GB, and there are no other upgrade options available. Also, there is no USB-C or thunderbolt port on this unit.
That said, Intel NUC8i3CYSM is a complete Mini PC ready to power on and play away for a casual gamer. Preinstalled with Windows 10, the NUC8i3CYSM also comes with enough assortment of ports for all your gaming peripherals. Therefore, you can jump right into the foray without wasting any time.
5. Intel NUC 8 Performance-G (NUC8i7HVKVA)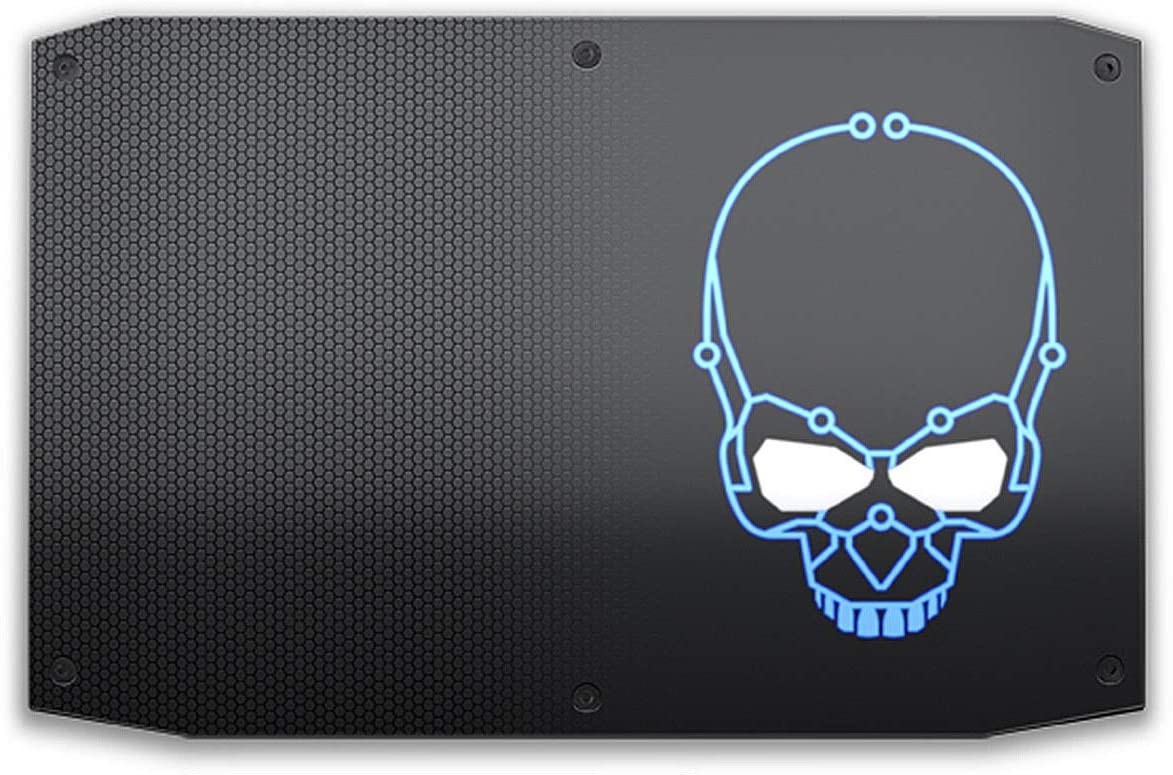 This is the same NUC8i7HVKVA – or Intel's Hades Canyon – as we previously discussed. The only difference is that with this configuration, you can choose between a 100W Core i7 16GB RAM, 1TB SSD, and a 65W Core i7, 16GB RAM, 512GB SSD options. It's small, potent, and most importantly, it's an overclockable VR gaming machine.
The NUC8i7HVKVA's Intel's 8th-gen processor rides on the same chip as an AMD Radeon RX Vega graphics card and is accompanied by 4GB HBM2. This configuration alone should address Intel's HD Graphics engine's shortcomings, allowing mini-PC a smooth gaming experience. Plus, it provides 16GB of DDR4-2400 RAM & NVMe 760P SSD – all the storage you may need for digital media, video games, files, and more.
As we talked about previously, the CPU and GPU performance is pretty solid, thanks to its gameplay augmenting features like Freesync. There are various ports to give you peripheral connectivity. You can even run external graphics over the Thunderbolt 3 port for an additional performance boost.
Intel's old but tested Kaby Lake-G processors offer surprisingly decent performance in a small package. The NUC8i7HVK is swift in games and productivity, and it provides all the connectivity options to satisfy real enthusiasts. Just be ready to dole out some serious money for the privilege of owning this one.
Buyer's Guide – Best Intel NUC for Gaming
When you are looking for not just Intel's SFF gaming PC but any mini gaming rig, there are quite a few things to consider. For instance:
GPU
The first and foremost is the GPU. Gaming needs a powerful graphics chip. But the question is, what GPU will be most suitable? The answer to this question depends on the type of games you want to play and what resolution. A GPU capable of 4K gaming will differ considerably from a card that only supports medium-high settings.
CPU
Sure, a Graphics card is an essential component for gaming. However, it would be best to opt for a CPU to keeps up with the GPU performance. An incompatible CPU will only throttle your GPU's performance, and you won't be able to get the max performance boost for your games.
RAM and SSD
Some of the gaming NUCs come as bare-bones kits. So, you can add your own components such as RAM and SSD. Just make sure the RAM and storage complement your CPU and graphics card. SSD is faster than HDD. Therefore, we suggest opting for the former as you are building a gaming machine.
Upgradeability
As it's obvious, Intel NUC gaming PCs aren't very upgradeable because of their small form factor. This is particularly true for ones that come with all the components already installed. Barebone kits, on the other hand, provide some upgradability in RAM and SSD components.
Final Thoughts
With advancements in technology, tiny PCs today are capable of churning out incredible graphics. The best Intel NUC for gaming is even VR-ready and still smaller than an average shoebox. However, expect paying extra to get these mini-PCs as compared to a similar specked-out laptop. After thorough market research, we choose the above options, covering a wide range of budgets. Besides, they will give you the most bang for the bucks.